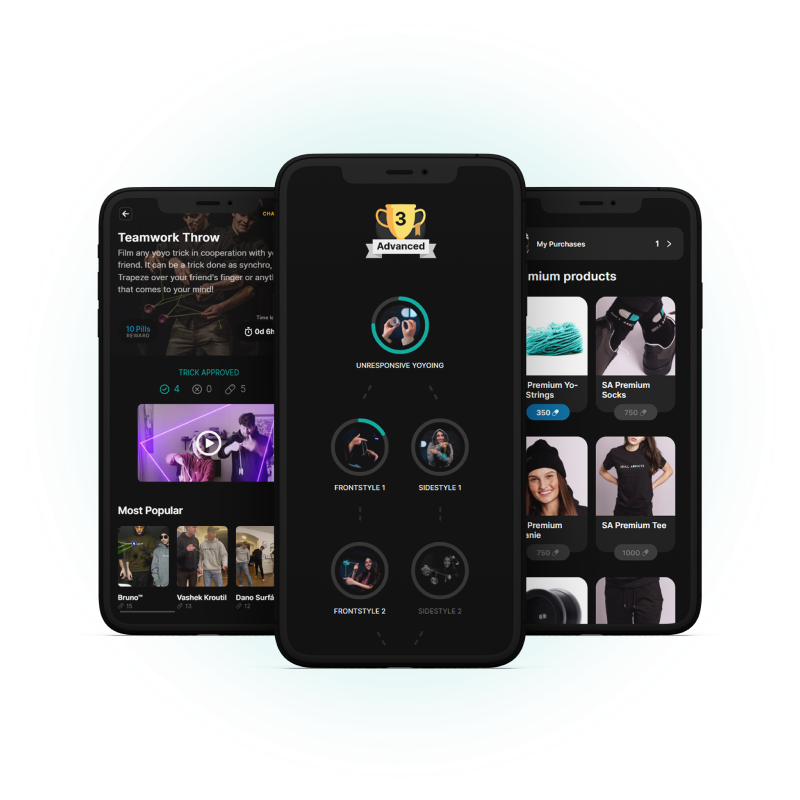 Skill Addicts is social-learning app that keeps you motivated on your journey to learn new skills.


Brett Todd
Yoyo Player
Skill Addicts' video upload feature makes it easy to showcase your yoyo skills and get feedback from the community. Perfect for yoyo enthusiasts, highly recommend it!

Sebastian Csabina
Yoyo Player
This app is so good 😊 it helps you learn because if you do something wrong you will get tips on how to do it better.

Bailey Crawford
Yoyo Player
This app has make me 10× better than I was 3 weeks ago. It's insane the tricks I can hit now that I was nowhere near hitting before. The pressure of checking that trick off the list really pushes my limits. So glad i found it. 🔥

Sharon Page
Yoyo Player
During a 5-minute work break to peer-judge tricks, I might judge a 12-year-old boy doing yoyo in his backyard in Denmark, a teen girl in urban Brazil, and a middle-aged businessman in Indonesia. It's a great way to get a glimpse of life around the world and make new friends through our mutual love of yoyo.

Spongy
Yoyo Player
This app is a must-have for anyone looking to master new skills. The app offers a wide range of tutorials that are easy to follow. Makes learning much easier! <3️
Show your love for Skill Addicts by wearing our merch!
Show your love for Skill Addicts by wearing our merch!